Rhinoplasty in New York
If you're considering a nose job, or rhinoplasty, in New York, you're in good company. Rhinoplasty is consistently one of the most sought after cosmetic surgeries for men and women across the country. Statistics kept by the American Society for Aesthetic Plastic Surgery show little change in nose job popularity since 1997, when the organization first started tracking trends.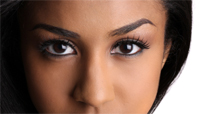 See Before & After Rhinoplasty Photos
We have seen similar demand among our patients in New York: rhinoplasty is among the top ten procedures we perform for women and in the top five for men. The consistent interest in rhinoplasty stems from the fact that the nose is the center of attraction on the human face. It contributes a great deal to the overall appeal of our appearance when its proportions fit the rest of you, when it speaks to – but doesn't scream – your heritage and when it doesn't suggest you may have enjoyed a career as a prizefighter.
Rhinoplasty is one of the oldest known plastic surgery procedures, developed centuries ago to reconstruct injured or amputated noses. Today, patients typically chose a nose job for cosmetic reasons, while some are looking to improve airflow (and some people have both objectives in mind). Whatever your need may be, Dr. Elliot Jacobs' three decades as a one of the leading plastic surgeons in New York give him the experience and aesthetic sensitivity to create the result you're seeking. Request a consultation with him to find out more.
Our Rhinoplasty Philosophy
Years ago, in the infancy of modern cosmetic nasal surgery, some practitioners performed only one (very radical) type of nasal operation. An extensive amount of tissue was removed and the results were considered "cute" – a tiny, very up tilted nose with a tip that appeared stamped out of an assembly line. Every teenager wanted one, and they all had look-a-like noses!
Today, the emphasis is on a natural and individual appearance for the nose. Dr. Jacobs will not set out to obliterate any traces of your former appearance or your ethnicity. The goal is to have you looking like yourself after surgery, only better.
In developing a surgical plan, Dr. Jacobs will evaluate your entire face with an eye toward harmonizing and balancing your features. He may suggest chin or cheek implants to enhance your bone structure, or liposuction to sharpen your jaw line or smooth your neck. The decisions are always yours.
When you schedule a nose job in New York City with us, you'll find we emphasize preserving tissue, removing just small amounts. Dr. Jacobs uses his extensive skill and experience to determine which tissue to work on and which to leave alone, creating strong, straight noses for his male patients and delicate, very slightly up tilted noses for women. By removing or changing just a few millimeters of bone and cartilage, he can subtly but effectively change the look of your nose. See what a difference a few millimeters can make in our before and after rhinoplasty photos.
Rhinoplasty Overview
Dr. Jacobs performs most rhinoplasty surgeries as "closed" procedures, meaning incisions are made inside the nostrils only and all work is performed from within. If the "open" technique is needed, he will make a small incision across the column of skin between your nostrils, the columella, and inside. Either way, small scars will be invisible after healing.
The procedure itself involves gently separating skin from the structures underneath, carefully sculpting or reshaping bone and cartilage, then repositioning skin and closing the incisions with tiny dissolving sutures. Your surgery will take about an hour to an hour and a half, and will likely take place in our fully accredited Manhattan plastic surgery suite. You'll have intravenous sedation, also known as twilight anesthesia, administered by our board certified M.D. anesthesiologist. If you've ever had general anesthesia, you'll find this form of sedation to be much more gentle.
You may be surprised how little discomfort you'll experience after rhinoplasty. You may have a headache for several hours, but most patients say they feel no real pain. Your nose may ooze for a day, and you will experience some swelling and bruising. We recommend elevating the head and using cold compresses to help with this.
You will have a splint that Dr. Jacobs will remove in a few days. At this point most patients are already quite pleased with their new look! Most residual swelling will dissipate in about a month and the final shape of your nose will be apparent in several more months. Most patients return to work and light activity in a week or so following surgery. Aerobic and strenuous activities will need to wait a few more weeks.
Dr. Jacobs offers rhinoplasty for New Jersey and New York men and women, as well as revision rhinoplasty, facial implants and other forms of facial cosmetic surgery. The best way to find out what choices are right for you is to come in and meet with him. Call our office at 815 Park Avenue at 212-570-6080 or request a consultation via our online form.
Rhinoplasty FAQ
Can I have just one area of my nose worked on?
Rhinoplasty can absolutely be tailored to address any area that bothers you. Some of our New York nose job patients simply want us to treat a bulbous tip; others request a bump be shaved down. Occasionally we narrow part of the nose only, or reduce nostril flare. Dr. Jacobs will ask you to explain what you have in mind and then he'll give you his expert opinion.
How can I know if revision surgery is worthwhile for my nose?
Due to the changes in structure initial rhinoplasty brings about, plus residual scar tissue, revision rhinoplasty is always more challenging than the initial surgery. That said, most patients can expect improvement (if not perfection, perhaps) from a secondary operation. Come in for a consultation and Dr. Jacobs will give you an honest look at what revision surgery can achieve for you.
How old do you have to be to get a nose job?
Unless severe injury or disfigurement is involved, it's best to wait until the nose has stopped growing before electing rhinoplasty. This usually happens in the mid teens.