Transgender Top Surgery
As society continues to learn about and embrace transgender citizens fully, more opportunities emerge for those who identify as a different gender than the one they appeared to have at birth. Each person's journey to his or her true self is unique. For some, changing their name and wardrobe is sufficient. For others, the path may involve additional strategies such as top surgery. In our New York plastic surgery practice, we are very pleased to help transgender people who are interested in making some physical changes.
Our board certified plastic surgeon, Dr. Elliot Jacobs, is a good choice for male to female and female to male surgery. Unlike most plastic surgeons, he works with almost equal numbers of men and women. He and his team truly understand the desires, challenges and questions of every patient.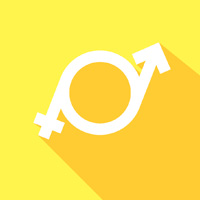 Read more about transgender top surgery
Dr. Jacobs provides more information on woman to man and man to woman surgery here. After browsing, why not give him a call at 212-570-6080 to start a personal conversation?
More Reasons to Have Transgender Surgery with Us:
Dr. Jacobs has performed thousands and thousands of breast surgeries—for women and men—throughout his 30+ year career.
Our staff members are diverse in background, but they share a deep love for what they do. Each one is talented, experienced, professional and compassionate.
The entire team has worked together for years. Our M.D. anesthesiologist, Dr. Calvello, has operated alongside Dr. Jacobs for more than 25 years.
Our private, modern, in-office surgical suite is inspected and accredited by the same organization that certifies hospitals across the United States.
Almost our patients can have twilight anesthesia, or IV sedation, instead of general anesthesia. You'll be fully asleep during surgery and awaken easily with no "hangover."
We know that transgender surgery is a big step, and is impactful emotionally as well as physically. We're ready to support you.
Male to Female Transitions
For many people transitioning from male to female, hormone therapy is often a first move. After realizing the changes hormones can bring about, many choose to undergo top surgery. This means breast augmentation, but it also means a careful evaluation of your physique and a meticulous strategy for creating the look you have in mind. Dr. Jacobs will take into account many factors, including the shape of your chest, the size of your pectoral muscles and more. Read more about techniques and options here.
We offer many other procedures that may complement your male to female top surgery. These include liposuction and facial plastic surgery. Depending on your goals and with your safety top of mind, we combine procedures whenever possible to save money and time.
Female to Male Transitions
If you're making a transition from female to male, top surgery to reduce the size of your breasts could be a priority for you. Because Dr. Jacobs has more experience with male breast reduction than almost any other plastic surgeon in the country—as well as breast reduction for women—you can be sure he knows how to sculpt breast gland and fat tissue to create masculine contours. You may want to read about his unique background and see some patient results photos on his website for men.
If you want to boost your masculine appearance in other ways, such as facial plastic surgery, Dr. Jacobs is ready to help. He can also offer implants for the face and body that may be appropriate.
Come In and Meet with Us
We truly enjoy working with transgender people in New York and individuals from across the U.S. and around the globe through our fly-in program. For us, there's nothing more satisfying than developing an individualized surgical plan for a patient—one that delivers the impact female to male and male to female surgery can have. Assisting someone in enhancing his or her true identity is a privilege. It's a meaningful experience for our team as well as for the people we serve.
Call us to arrange a consultation appointment at 212-570-6080. We'll examine you, talk with you about your journey so far and give you all the information about surgery you'll need to make the decisions that are right for you.