Brow Lift in New York
One of the unsung heroes of facial cosmetic surgery is a procedure called a brow lift, also referred to as a forehead lift. That's because it's easy to miss seeing how the skin of your upper face has migrated southward over time. When Dr. Jacobs shows his patients in New York how forehead lift surgery can smooth horizontal and vertical wrinkles, soften crow's feet, elevate the eyebrows and even help lift saggy eyelid skin, many are surprised.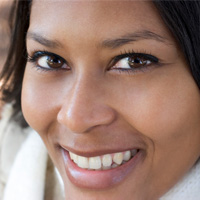 See Before and After Browlift Photos
You can get the general idea yourself next time you stand in front of the mirror. Place your fingertips just above the middle and outer part of your eyebrows and lift gently. If your skin is aging, you'll begin to get some sense of how a brow lift can take years off your appearance. If you're a younger person with poor eyebrow position, you can see how a cosmetic procedure can reshape your look.
With offices on Park Avenue in Manhattan, Dr. Elliot Jacobs offers facial plastic surgery for New Jersey and New York residents, as well as for patients across the country who fly in for surgery. He's a board-certified plastic surgeon with many years of experience to offer men and women looking for an alive, youthful look. Why not arrange an appointment now?
Our Brow Lift Philosophy
Brow lifts can be performed as standalone procedures, but in reality brow lift surgery is very often combined with additional facial rejuvenation measures. In fact if you've been considering an eyelid lift, or eyelid tuck, it's important to be evaluated to see if a forehead lift is needed as well. Lifting eyelids "into" a saggy forehead can cause the eyebrows to appear unnaturally low and yield a strange, hooded look to the eyes.
Dr. Jacobs takes great care to work with his New York forehead lift patients to achieve results that refresh and reshape without causing the unwanted look of "permanent surprise." He is very skilled in creating natural outcomes for both sexes-slightly arched brows for women with the outer corner a bit lower than the inner edge, and a more horizontal, somewhat lower brow line for men.
Forehead Lift Overview
When you come in for a forehead lift consultation with Dr. Jacobs, he will explain which of the major techniques he uses is the best fit for you. His approach will depend on your unique characteristics, including your gender, your hairline and more. Here's a quick look:
Coronal Brow Lift: A coronal or conventional brow lift, still considered the gold standard, involves an incision within or at the hairline. Your brows can be lifted substantially upward with and made more symmetrical if needed. If you have a high hairline, the brow lift can actually aid in lowering it; and if your hairline is too low, then varying the incision location of the brow lift can actually raise the hairline. Rarely, we make an incision in a horizontal crease of the forehead itself. This latter incision is more useful for men with deep forehead creases and minimal hair.
In all cases, the forehead skin and eyebrows are gently elevated and excess tissues removed. Specific muscles may be deliberately weakened to minimize future wrinkling. The incision is then sutured and the resulting scars, whether at or behind the hairline, tend to heal extremely well and are disguised by the hair itself.
Endoscopic Brow Lift: We perform this procedure with multiple small incisions at or within the hairline. We insert an endoscope attached to a video camera through one incision and surgical instruments through the others. The skin is loosened and lifted into the appropriate position. The forehead skin is usually supported in the uplifted position with a temporary internal device or suture that dissolves over time.
An endoscopic procedure also allows us to weaken wrinkle-causing muscles, but does not provide the opportunity to remove excess skin. Therefore it's best for those who require just a little bit of eyebrow elevation.
Temporal Brow Lift: This procedure, useful for both men and women, is performed through a vertical incision in the scalp of the temple region. Our goal is to elevate the outer portion of the eyebrow and to aid in the treatment of the "hooding" of the outer portions of the upper eyelid skin. A temporal brow lift does not elevate the main body of the eyebrows.
Direct Brow Lift: This rarely performed procedure is most often used for men who have severe asymmetry of the levels of the brows. It requires an incision just above the hair of the eyebrows. We remove a small sliver of skin and carefully suture the wound-this elevates the brow. The operation works best for those with bushy eyebrows.
No matter which technique Dr. Jacobs chooses for you, you will most likely have your procedure in our accredited surgical suite. With intravenous sedation instead of general anesthesia, you will sleep throughout surgery yet awaken easily without the typical side effects general anesthesia can cause.
Brow lift surgery usually involves a fairly easy recovery. You may experience a headache for a day, but most patients report very little actual discomfort except a bit of tightness. Swelling and bruising of the forehead and eyes is likely to some extent, but these conditions disappear rapidly.
You should be able to go back to light work in a week or less. You can add in more strenuous activities within about three or four weeks. Healing and final results will be complete over a period of a few months.
Dr. Jacobs is pleased to offer forehead lift surgery and other facial rejuvenation procedures for men and women in his offices located at 815 Park Avenue in Manhattan. Contact us online or call at 212-570-6080 to find out more.
Brow Lift FAQ
What age is best for a forehead lift?
There is no "best" age. There are some teens and twenty-something's that can benefit from a browlift. For others, a gradual descent of the brows makes the forty's or fifty's an appropriate timeframe. The bottom line is: you are ready for it when you are ready for it - age is not a factor.
Can BOTOX® Cosmetic achieve similar results?
Botox injections, which must be repeated every four months, can help diminish worry lines between the brows, soften horizontal forehead lines and minimize crow's feet. Botox can't elevate the main body of the brows at all. In fact, if improperly injected into the forehead, it can cause the brows to droop somewhat. The only exception is that a small Botox injection below the tail of the brow can provide a slight elevation of the tail only. And another small Botox injection below the inner "head" of the brow can similarly raise it by a millimeter or so.
I've heard Botox can help with migraines, does a brow lift help?
Botox injections into muscle trigger points have been shown to help with migraines. There have also been studies that have demonstrated some improvement of migraines with browlift surgery - but the specifics are still being worked out.
Can I have a brow lift if I have already had an eyelid lift?
You may be able to have a brow lift after eyelid surgery-a thorough examination during your consultation will reveal what's possible. Brow lifts have an effect on the upper eyelids. If your eyelids are already smooth and tight, then a brow lift might make it difficult for your eyelids to close completely at night-a definite no-no. But if there's still some lax skin on the upper eyelids then a browlift, done very carefully, could be considered. Please consult a very experienced plastic surgeon.